Natural Ingredients.
NO PRESERVATIVES.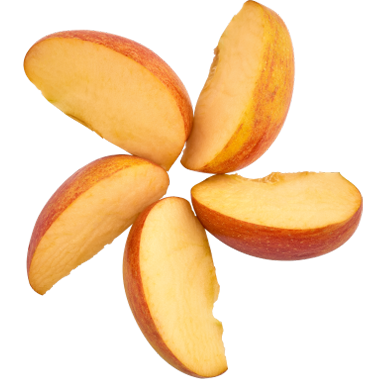 Organic Apple
Apple cider vinegar is a prebiotic that helps clean out your digestive system. We won't go into detail - you get the idea!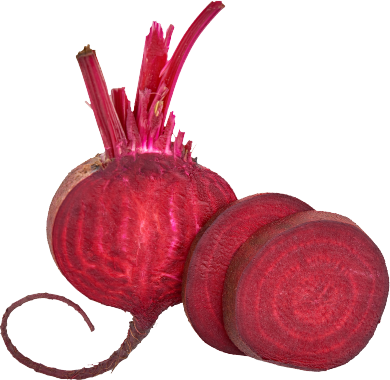 Organic Beetroot
Beetroots are popular superfood for all of the fiber, vitamins and minerals they contain. Beets have been recognized for their beneficial properties for centuries. They also help give our gummies that deep, red color!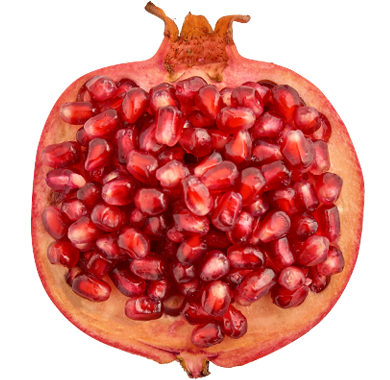 Organic Pomegranate
Pomegranates are a delicious source of important nutrients. You will find that both its peel and seeds offer generous amounts of bioactive plant compounds.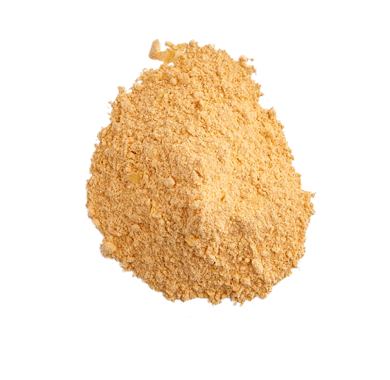 Vitamin B9
Vitamin B9, also called folate or folic acid, is one of 8 B vitamins. Folic acid plays an important role in human growth and development.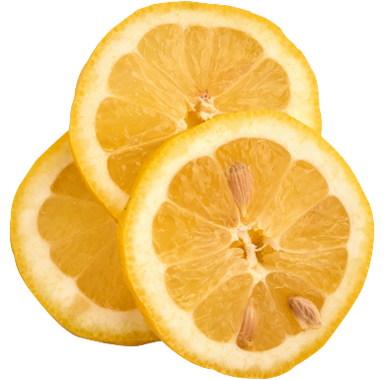 Citric Acid
Citric acid has many benefits including producing energy that keeps you active and healthy.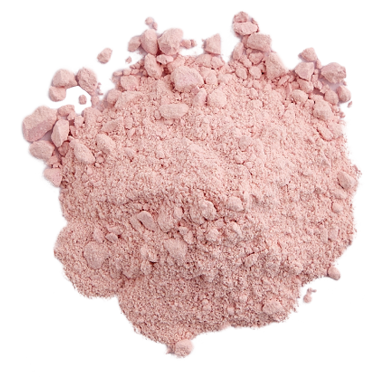 Vitamin B12
A Vitamin B12 deficiency can cause serious fatigue and exhaustion. Vitamin B12 helps maintain energy, which makes it easier to stick with your exercise and weight loss goals.
One Delicious Gummy.
Six key Benefits.
Apple Cider Vinegar is a prebiotic that helps to clean out your digestive system. We won't go into more detail; you get the idea! It also helps with overall gut health.
Apple Cider Vinegar has a powerful ingredient "the mother." Some scientific studies indicate that apple cider vinegar and acetic acid (the mother) can help people who are overweight achieve a more moderate BMI, particularly in combination with eating fewer calories as New Age Gummies are a great appetite suppressant and snacking replacement.
Apple cider vinegar can help restore the skin's natural acidity, which can lead to healthier looking skin. While being a great body detoxifier!
Reducing sugar and processed foods and following a healthy diet can be difficult. So, to help with your daily goal of living a healthy lifestyle, New Age Apple Cider Vinegar gummies help combat the toxins you consume by increasing good bacteria in your gut.
Apple Cider Vinegar gummies help control blood levels so that you can experience a more consistent level of energy throughout the day. Also, when fatigue is related to lactic acid build-up in your body as a result of exercise or stress, New Age Apple Cider Vinegar gummies contain B12 and B9 that help restore energy.
Not only can New Age Apple Cider Vinegar gummies be a strategy to help maintain cholesterol in a healthy range, but they are also packed with Vitamins B9 and B12. Vitamin B12 helps keep your blood cells healthy (along with many other benefits) and Vitamin B9 aids in producing energy.
Real People

LOVE

Our ACV.


Verified Purchase April 29, 2020
"I've been using Apple Cider Gummies for a while which I love, but they are very expensive. I've tried a few other brands and found them way too sugary. These are excellent. I think they work as well as and are half the price. I will definitely re-order."
– Sarah M.


Verified Purchase May 8, 2020
"I didn't think this product would be this great. I can't stand the taste of apple cider ginger doesn't matter how I try it. But these are definitely the best acv gummies. It doesn't have a nasty after taste like the other brands, can't wait to order more after I run out."
– Anthony T.


Verified Purchase May 22, 2020
"I have been looking for Apple Cider Vinegar gummies for a while now, because I cannot stand the taste of the physical apple cider vinegar shot. These are amazing!! They taste great, very fruity, and contain all natural ingredients (a plus). I've also noticed from taking them in the past week that I've felt amazing and a lot cleaner. Definitely recommend!"
–Kate L.


Verified Purchase May 26, 2020
"The flavor of these gummies is delicious (you cant even taste the apple cider vinegar) and unlike when I used to take shots of straight liquid ACV there is no short term uneasiness due to the overwhelming flavor. Also, the gummies themselves are easy to chew and don't get stuck to your teeth, a great alternative to pills or liquid ACV. Both my wife and I have noticed less digestive issues since we began to take the gummies, which we have both been doing for a little over 2 weeks now. Highly recommend, but I warn that you'll want to eat more than the daily recommendation of 1-2 because they taste so good."
– Cole S.
Healthy. Natural. New Age.
Here at New Age™, it is our goal to provide you with exceptional products and service to support your healthy lifestyle. When you shop with us, you can always trust that you'll receive certified, non-gmo, natural ingredients made in our registered FDA facility.

It is our personal guarantee that we will do whatever is necessary to ensure the happiness of every customer. We invite you to become one of the many people who continue to trust New Age and welcome you to the family!

Trusted quality



100% Money Back Guarantee
We want you to ask questions.
Apple cider vinegar promotes improved bodily functions and overall health, cleansing your body and keeping you feeling refreshed! ACV's unique acid profile can help to detoxify your liver by binding to harmful toxins, which helps eliminate them from your body and prevent them from spreading. Similarly, ACV can be beneficial for colon cleanses, bloating relief, and an overall immune system boost.
Relieve digestion issues, experience more energy, watch your skin clear up and feel as your body detoxes with ACV gummies. Enjoy all of the benefits of apple cider vinegar without the downsides of drinking it. New Age Apple Cider Vinegar gummies are an excellent and easy way to incorporate ACV into your daily routine.
Made with real apples, beetroot, and pomegranate, New Age ACV gummies are as delicious as they are good for you. Our vegan-friendly formula is packed with Vitamin B12 and B9 that will help improve your mood, metabolism and much more.
We are proud that our gummies are non-GMO, vegan, gluten-free, and soy-free, made in a certified, inspected lab so that you can trust the product you are buying.
If you are not 100% satisfied with your purchase, you can return the product and get a full refund or exchange the product for a different one. You can return a product up to 30 days from the date you purchased it. Please contact us at 1-800-640-3456 for further inquiries. Thank you.